Here at Bloom Digital Marketing, one of the most frequently asked questions is: What is web hosting? It is a phrase many of us are familiar with, yet the chances are when you start out with your business, some of us don't really know what it means!
Essentially you are buying or 'hiring' a space on a server (a special computer) that stores your website data safely. Web hosting is an essential service that enables your website to be accessible on the internet. Without hosting, your website can't be seen by anyone.
We provide web hosting via a carefully chosen web hosting provider. Our hosting provider specialises in hosting for agencies with instant support and a highly skilled team to help if things go wrong and a website goes down.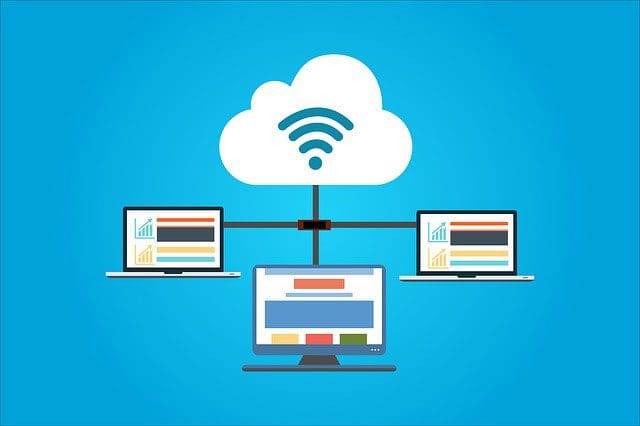 So … Do I Really Need Web Hosting?
The answer is yes. You need a web hosting service to store your website's files to make your website visible on the internet.
How Does a Domain Name Fit into All This?
Your domain name is a bit like a phone number … it is the way the internet recognises you. You can purchase domain names from a number of sources and you can buy as many as you like.  Yet having a phone number is all very well … you also need a phone device in order for people to get in touch with you.
Similarly, you domain name needs to connect to your website.
Yes, you can have domain names WITHOUT a website.
You can't have a website without a domain name.
We have another helpful blog about domain names here.
Why is Web Hosting Important?
If, like most of us, your website is hosted on a server, then the relevant company is responsible for the effective running of their servers, 365 days a year.
One of the key elements of an effective website is a fast uptime when customer search your website, and is also a key element of SEO read our blog here.
The speed at which a website 'loads' is largely dependent on the server.
What Should I Expect from Web Hosting Service?
There are some basics which should be provided as a minimum.
These include FTP access (meaning you can upload files from your own computer to the server). There should also be a good level of support if you need it.
Are There Different Types of Web Hosting?
It would not be good practice to have one type of web hosting!
There are numerous types of web hosting services available.
These include shared servers, VPS, cloud, reseller, WordPress and dedicated hosting.
Let's have a look at the most popular types.
Where a single server hosts numerous websites.  This usually provides many features such as a site builder, databases, FTP accounts and more.  As with many online presences, security issues are a primary concern and as such shared servers which can be a problem for a critical business website.
If there is a traffic surge on other websites, this can also slow down your site but more importantly if your site shares it's space in a bad neighbourhood this can affect your website too.
A Virtual Private Server or VPS is where several accounts are hosted but there is dedicated resources for each of the users. There are managed and unmanaged VPS, the latter meaning you are responsible for configuring and maintaining the server yourself.
You will also be responsible for monitoring security, installing and upgrading software and for our website backups.  Advantages also include having root access which means you can modify the server, install software etc if needed. It is also a highly scalable.
Web hosting services are offered over several virtual servers and can handle traffic surges much better. Cloud hosting also automatic back up and disaster recovery options.
However, it is a costly way of hosting and is better for businesses that have huge traffic volumes.
What Important Things Do I Need to Know About Web Hosting?
As explained in other helpful blogs, one of the key elements to consider is the speed offered to your website visitors. Less than three seconds in on the borders of acceptable speeds. Not only from a user point of view but also website performance is a ranking factor as part of the Google algorithm.
Security of the server is also a big 'thing'. Always investigate the security measures in place, including an SSL certificate.
It could be your web host company offers a number of add ons, such as antivirus software.
Then the next consideration is the support offered.
How much contact time do you have? How quickly do they respond?
You also need to consider the cost and the cost to the business if your website has less than a 99% uptime.
It could be the web hosting is part of a maintenance and care plan offered by your web developer.
Bloom Digital Marketing offers a premium web hosting service to all customers as part of our monthly care plans, along with a secure Firewall, software licences and a monthly website report. We also have bi-weekly software updates, pro-security software and daily malware scans and monitoring and intrusion monitoring.
Is not shared with any other website.
It is your own dedicated space on the internet.
An SSL certificate is automatically included keeping it secure.
It is fast and we can choose the level of performance for the client.
24/7 instant live chat for anything WordPress related including any security issues.
Get in touch today to find out more!