So you're looking to invest in a new website, congratulations!
With it more competitive than ever to attract new customers and clients, having an impressive website that's built to rank on Google is more important than ever before. The value of having a good, reliable web designer available to help your business is rapidly increasing (we swear we're not just saying that: here's the proof!).
Trust us, in the same way we judge books by their cover, we now judge entire businesses by their websites. As unfair as that sounds, we all do it, and why wouldn't we? A website is one of the first places potential prospects visit, so if you're setting a bad first impression, it can do serious harm to your business.
The problem is, good websites don't just appear out of nowhere. They need to be designed, built and maintained in a way that accurately reflects your business operations. As your business grows, so will your website, so finding the right web designer to create a solid partnership with can make all the difference.
But how can you know if a web designer or web agency is good before you hire them? We've compiled a list of questions that you should be asking every web designer before you sign on the dotted line, because let's face it, your business deserves better than a high bounce rate.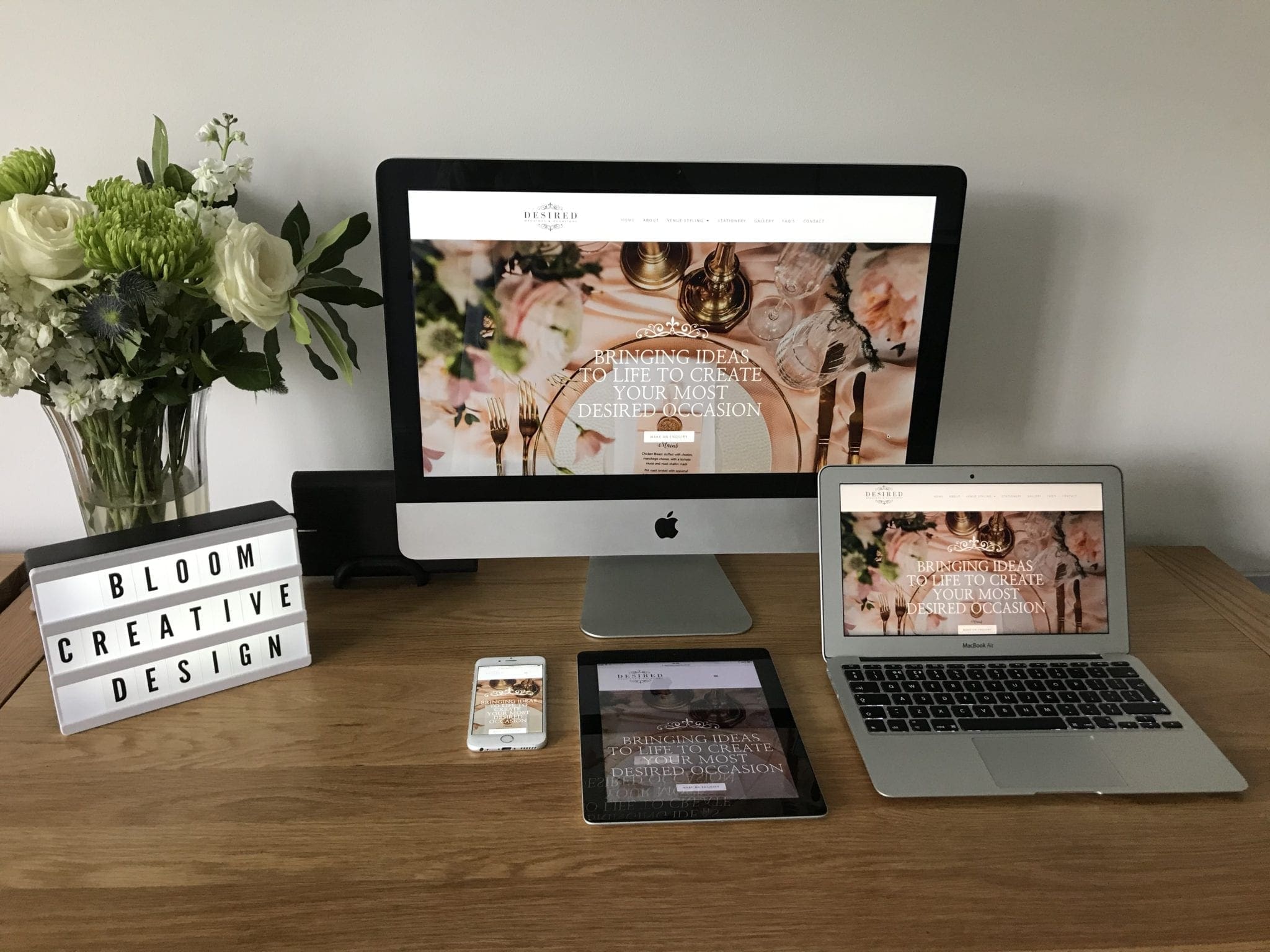 1. Are they part of an agency, or do they work independently?
This question might seem redundant if you've already done some basic Googling about your potential new web designer, but you'd be surprised at how many solo web designers make it sound like they work as part of a larger agency. While this isn't necessarily an immediate deal-breaker, it is important to know the exact capabilities of your web designer before you hire them. From the very beginning, you should know whether they can actually deliver the full package website they say they can.
If you choose to hire a web design agency, you'll naturally have access to an in-house team of industry experts, ready to jump in with photography, branding, copywriting and several more specialist services. However, if you choose to hire a web designer that works completely on their own, be sure to check if they handle these services themselves or if they outsource them.
(P.S. If a web designer doesn't provide their own imagery or uses stock photos that make your site blend in with the rest, it's good to know in advance if you'll have to factor professional quality photos of your own into your budget!)
2. Always ask about how professional their copywriting and brand messaging skills are
Brand messaging is one of the most important things that your website has to get right. If your site doesn't capture your desired style of communication, your target audience will swiftly move on to your competitors.
Especially for specialist subjects, the wording of your site is key, so we advise finding out if your web designer or agency uses professional copywriting services for their websites.
Good copywriters will also be able to elevate your website by applying techniques such as keyword research and SEO to your site. A professionally written and optimised website will not only rank better, it'll also promote confidence in your product or service.
3. Can they also design your logo and help improve your overall brand aesthetic?
Have you ever visited a website that looks decent, but there's a low-resolution logo or link to external materials that just don't fit the theme?
A good digital designer is a good digital designer, and they'll always know what looks good and what doesn't. That's why many experienced web designers will also provide services such as logo design and offer help with your overall brand aesthetic. The great thing about this is that your website will look all the better if it ties together perfectly with the rest of your marketing materials.
Your checklist of questions to ask before hiring a web designer
Good websites make for good business, so before you hire a web designer to create a new website or refresh your existing site — make sure you're asking these five important questions.
4. Ask for a copy of their portfolio and ask about specific pricing
Asking for a copy of a web designer's portfolio might seem pretty standard, but you'd be surprised at how many people forget to look deeper than what's available on Google. A web designer will often only showcase the best of what they have to offer on their own websites, so it's always good to ask more specific questions about the types of client they've worked with outside of what's currently visible on their website.
If your chosen web design has ever worked with some of your competitors, it's good to see how well they handle your type of business (and it's also good to be able to highlight any site elements that you'd like to stand out against!). What new features can your web designer add that your competitors didn't have access to? What package can you avail of that helps your site go that one step further?
Additional extras such as integrated video and payment links will cost more money, but in such a competitive market, it's always worth the extra investment.
Hint: If you're not entirely convinced that a web designer can deliver the results you want, commission them to create a homepage design for you first. Then you can decide whether or not you want to commit to hiring them for a full project or not.
5. Ask what type of SEO optimization packages they offer
You could have the best website in the world; great design, nice layout, user-friendly — perfect right? The problem is, if people can't find your website, great design elements mean nothing.
Websites don't just magically rank highly on Google, it takes work to get your website positioned well. This is why it's important to know from the beginning how skilled your web designer is in ranking their own websites. While some designers might try to pawn you off with details about an SEO plugin that they use, the real professionals will offer full SEO packages or monthly SEO growth plans for their sites.
Due to high levels of competition, SEO optimization requires consistent attention. This is why it's good to have a web designer that you can trust to monitor your site in case it slips down in ranking. For websites that consistently rank well in Google, it's likely that the designer of those websites is well-versed in SEO practices or even labels themselves an SEO expert. Having a web designer who doubles as an SEO expert is a sure way to keep your site visible to the customers you're trying to reach!
Content on good websites will naturally be hitting all of the best key phrases, be easily searchable, and contain the right meta tags and descriptions for customers to pinpoint relevant pages. If a good web designer isn't overly confident in SEO themselves, they'll still ensure that your site ranks well before handoff.
Some web designers choose to outsource SEO optimization and as mentioned earlier, might even hire copywriters to ensure that a website's content is of superior quality. Overall though, the most important thing is to ensure that your web designer understands the benefits of SEO and prioritises it as part of their service. SEO isn't just about following recommendations, it's about a web designer taking pride in their work and wanting their websites to be as beneficial as possible for their customers!
Top Tip: If you're worried about your current website not ranking well, web designers who carry out site refreshes and evaluations are a good one to ask about SEO! They'll usually be able to take your concerns on board and build a new strategy for your site that makes SEO a focal point. Some web designers think that installing an SEO plugin such as 'Yoast' is enough to cover their bases, but we can confirm that this isn't the way to go!
Some bonus questions to ask your web designer!
If you really want to test the proficiency and commitment of a web designer, it's sometimes a good idea to delve a little deeper into their work ethic. A professional and experienced web designer will be happy to offer support wherever possible, including helping you find the perfect domain name if you haven't already found one. Web designers have access to all of the tools you need to assess the quality of your domain name, so there really is no better person to ask!
It's also important to find out which platforms a web designer uses to host their sites. If your site designer says that they use GoDaddy — start running and don't stop until you reach the warm embrace of a web designer who actually knows what they're doing! (We're not even joking!)
Unfortunately, services such as GoDaddy lure customers in with attractive pricing (at least initially), without mentioning that they operate a shared server that can pose risks to your site's security. A good web designer will always use reputable hosting solutions and will be happy to divulge their service of choice and allow you to conduct your own research on just how safe the server is.
Another area worth asking your web designer about is how they handle company email addresses. The general consensus within the industry is that it's never a good idea to host your company email address alongside your website. This is mainly because if your site goes down, your email will go down with it.
Additionally, because web hosting servers aren't specifically designed to host email addresses, their capabilities can be lacking. We recommend asking your web designer about tools such as Google Workspace or other applications that will help you continue to be accessible to your customers — even if your website goes down.
Your website will require ongoing maintenance, so finding the right web designer from the beginning will save you a lot of headaches later. Particularly when it comes to site security, having a web designer that you can trust to prevent issues with hacking, downtime and site speed will save you money long term.
We've had website clients come to us for complete redesigns after previous designers delivered them a site that was essentially the digital equivalent of IKEA flatpack furniture. Nobody wants a site that they have to piece together themselves in order for it to work, so make sure you find a web designer who knows how to deliver the full package — whether that's through in-house agency services or outsourcing to a network of trusted professionals.
Choose your web designer based on how they operate by asking the questions we've outlined in this blog, or contact us directly for more information about the full-service website packages that we provide.